Natural Horse Salt Lick
Is your horse dehydrated or depleted of salt and essential trace minerals? Redmond Rock is a great alternative to salt blocks. It's packed with minerals and electrolytes to hydrate horses and bring them back into healthy mineral balance. Nourish your horse and help her thrive with natural Redmond Rock.

PACKED WITH MINERALS
Redmond Rock contains 60 + trace minerals to nourish and naturally balance your horse.
EXCELLENT HYDRATION AID
Contains essential electrolytes that encourage your horse to drink more.
BETTER THAN HIMALAYAN
Our rock contains more than twice the mineral content of Pakistani-mined Himalayan rock.
HOLDS UP IN WEATHER
Because they came from the earth, our solid rock stands up to Mother Nature and is slow to dissolve.
MINED IN THE USA
100% of our mineral salt rock is mined, sorted, and packaged right here in America.
PREFERRED BY HORSES
Eight out of ten horses choose Redmond Rock over the competition.
STEP 3
Redmond Rocks fit in step 3 of our Foundational Horse Care Program. Complete your program with other Redmond favorites for best results
Step 1 - Daily Gold
Step 2 - Crushed Rock
Step 3 - Free-Choice Rock
Foundational Horse Care Program
Learn how one horse owner cured her herd's dirt eating and mineral deficiencies using Redmond Rock.
5 Reasons horses eat dirt
Feeding instructions
Include Redmond Rock as a free-choice salt and mineral supplement in your horse's pasture or stall. Always provide your horse access to fresh water.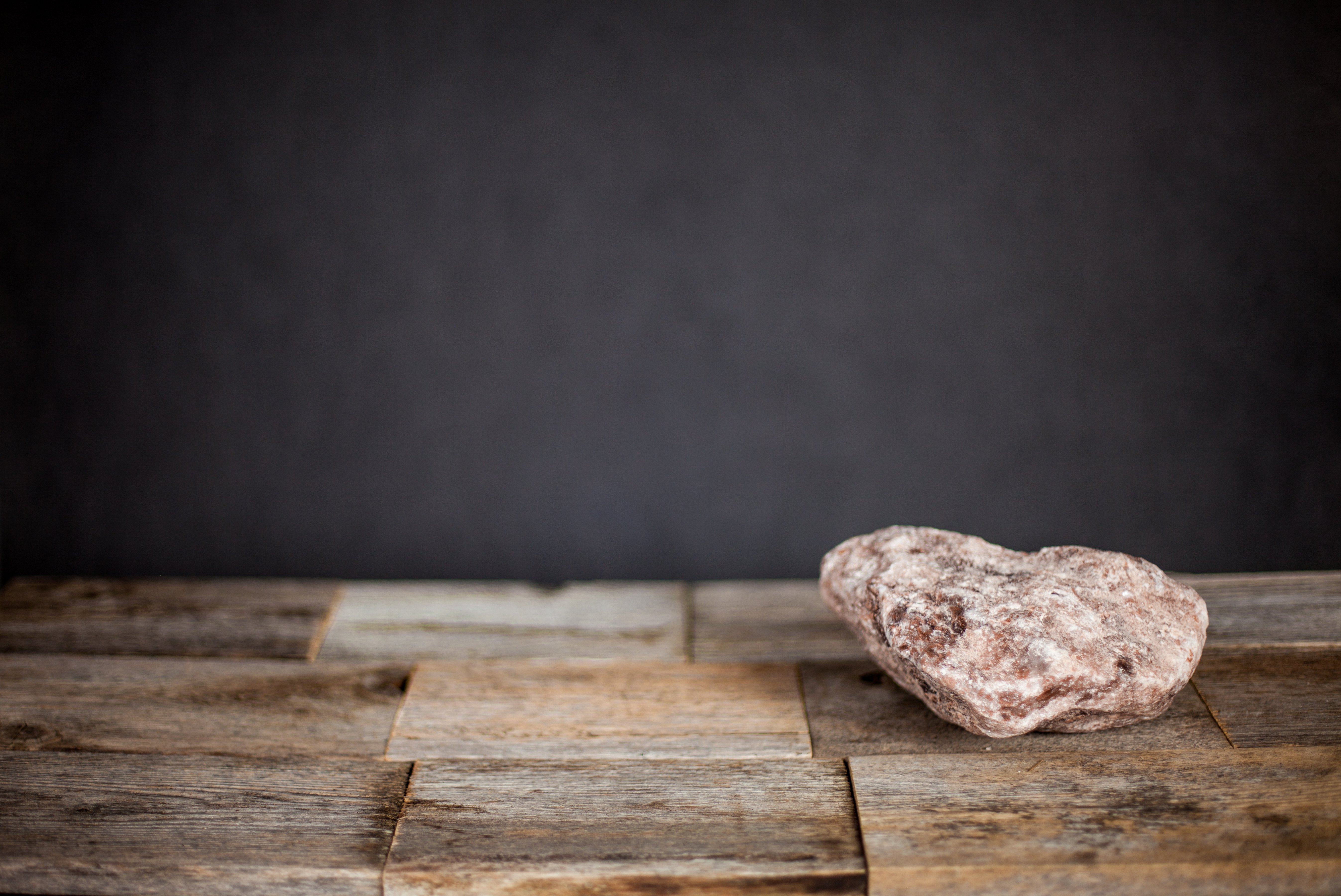 WHAT MAKES REDMOND ROCK DIFFERENT FROM A MINERAL BLOCK
Horse owners provide salts licks for horses to replace essential trace minerals and to trigger their thirst for water. But not all salt licks are created equal. Manufactured, pressed horse blocks usually contain six or seven artificially-added minerals. All-natural Redmond Rock has 60+ beneficial trace minerals for horses.
REDMOND ROCK INGREDIENTS:
Unrefined Mineral Salt
| Mineral | Max | Min |
| --- | --- | --- |
| Calcium | | .35% |
| Phosphorous | | .002% |
| Salt | 96% | 91% |
| Magnesium | | .06% |
| Potassium | | .03% |
| Sulphur | | .07% |
| Copper | | 3 ppm |
| Zinc | | 1 ppm |
FULL MINERAL ANALYSIS
"My horses are no longer eating the ground and licking everything in sight to find what's lacking in their nutrition. They're getting what they need every day as a free-choice supplement with Redmond Rock."

DREW CLARK
"I have used the Redmond Salt rocks for several years. They are harder and last longer than conventional salt blocks. I like the mineral content as well. I just drop them in the bottom of my feed bins . My horses love these things!! (I started getting the rocks without ropes because my horse would grab it and take it out of the feed bin with the rope)."

SHELLY M.
"It took my horses a day or two but they love their new salt rocks! And, honestly, my older horses are already more bright-eyed and everyone seems happier. I am so glad I found Redmond!"

ERIN D.
"I love the Redmond Rocks and how healthy they are for my horses. Also, your customer service is superb! When I called about the error with my order, you immediately sent another shipment to more than correct the error. Thank you for that! And thank you for a great product!"

NANNETTE
REDMOND ROCK FREQUENTLY ASKED QUESTIONS
Horses love this!
They love this mineral block so much! Its the best one I have found!
You will have our business from now on because of the considerate and timely fashion in which you handled the error in our order. Thank you!
Hi Wendy,
Thank you for choosing Redmond Equine and sharing your feedback. Redmond is committed to providing pure and healthy products for your horses and a world-class experience for you. Sometimes we fall short, and we appreciate you letting us have another chance to serve you and make it even better than right!
Redmond Rock- Equine Minerals
Raw Salt
The salt you sent was exactly what I was looking for. It came quickly and well packaged.
Love it!
My super picky horse loves Redmond!