Ice Slicer Nature's Blend is nature's perfect recipe for melting ice and snow. With 4 naturally occurring salts and 60+ trace minerals, Nature's Blend outperforms rock salt and is safer to use around kids, pets, and plants.
No dyes or coloring agents

Safer solution for vegetation

Less corrosive on all surfaces

Fewer chlorides = healthier waterways

OMRI Organic Certified

Granules create traction

60+ trace minerals = faster melting
MELT MORE FOR LESS
Ice Slicer Nature's Blend naturally contains the same complex chlorides and trace minerals as highway performance Ice Slicer. It melts ice and snow 3.5 times faster than rock salt and more efficiently prevents refreezing down to 0° F.
Comparing ice melts
KID AND PET FRIENDLY
Nature's Blend contains no harsh chemicals or dyes; only naturally occuring salts and trace minerals. Its natural formula makes it perfectly safe to taste. It is important to remember that eating too much salt can dehydrate you and cause some stomach upset, so you will still need to supervise children and pets. Drinking water after eating anything salty is always a good idea. As for paws, just like taking a shower after the beach, a simple rinse easily removes salt deposits from your skin and your pets paws.
SAFE FOR VEGETATION
Did you know that Nature's Blend is harvested from the same mineral deposit as our soil-nourishing supplements? When used in the right quantities, the minerals in Nature's Blend actually nourish soil and plant life. In fact, the historic gardens at Temple Square, Salt Lake City found that switching to Nature's Blend protected both their visitors and vegetation better than traditional rock salt ice melt.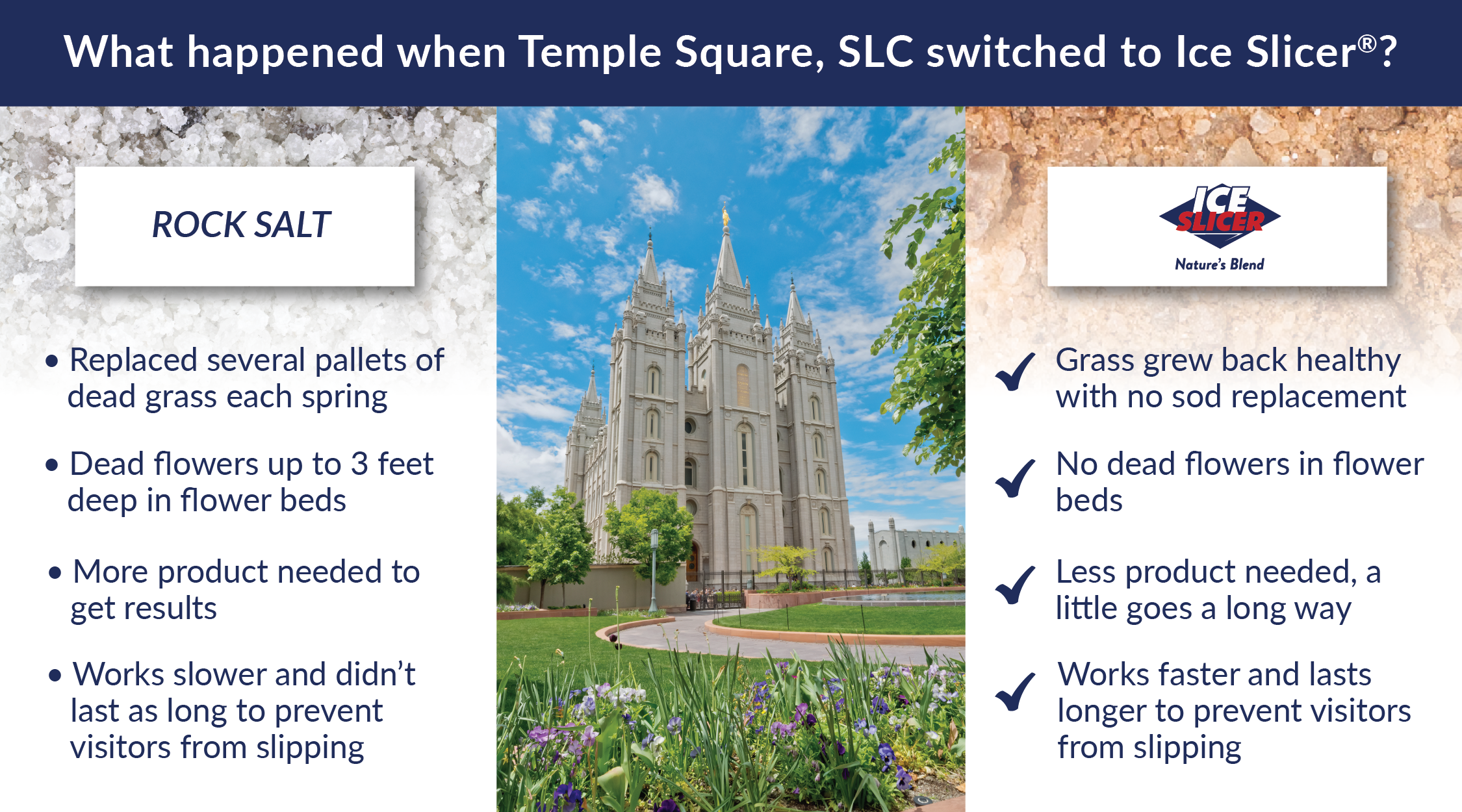 Ice melt and your spring garden
Instructions:
1. Apply a light application before a snowstorm to prevent ice from bonding to the pavement.
2. Nature's Blend natural high performance means you can use less than with other products...less is more!
3. One 10lb bag will treat up to 400 square feet.
4. Gently wipe down pet's paws anytime they walk on salty surfaces to prevent dry paws.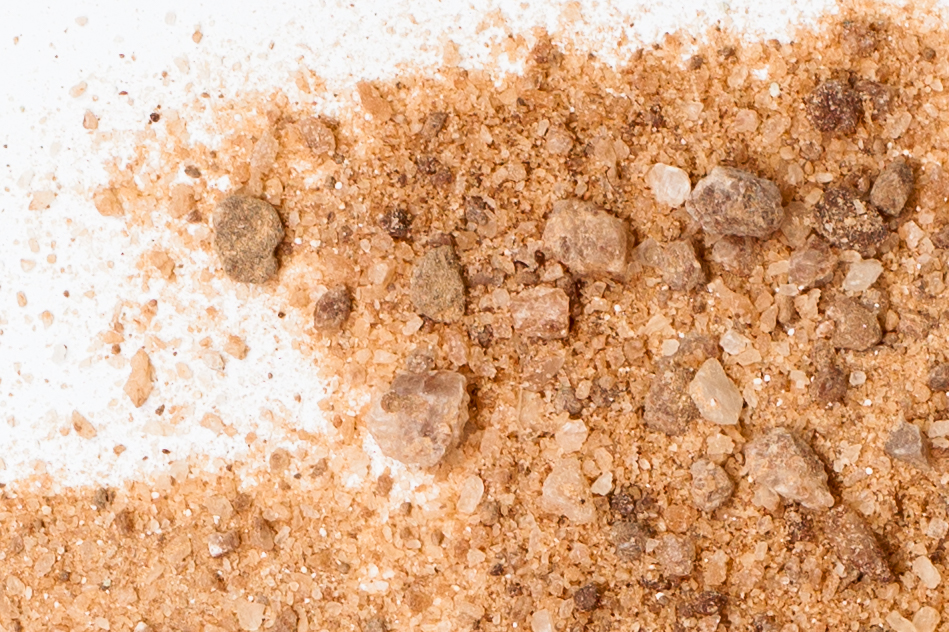 KEY INGREDIENTS:
4 Chloride salts: Sodium Chloride, Magnesium Chloride, Calcium Chloride, Potassium Chloride, and 60+ naturally occurring trace minerals.
"Love the Nature's Blend Ice Melt! Works amazingly with icy patches in the barn or pasture etc and never have to worry about it with my animals!"

STEPHANIE M.
"Very pleased. I have used this when the temps were in the single digits and it keeps the ice melted off the steps just fine. I have cats and dogs and have 100% zero worries about them if they decide to take a taste."

TINA GRINNELL
"Ice melt perfect...Thanks for creating, promoting such wonderful products."

JANET BUONINCONTRO
NATURE'S BLEND ICE MELT FREQUENTLY ASKED QUESTIONS
Nature's blend melts more, with less. A 10lb bag will cover 400 square feet of paved surface. More on
comparing ice melts.
Nope, no dyes here! The reddish color you see in Nature's Blend is from its natural mineral content. It cleans up and washes away without staining.
Yes! Nature's Blend is an all natural mineral salt that is safe to use with kids and pets. Do not worry about ingestion at all, but remember repeated exposure to salt can dry out soft tissues like paws and hands, so wiping paws and rinsing hands during the winter is always a good idea.
Safe for children and pets.